2018 Champions
Elite Fall Showcase
We will be hosting over 150 of the best teams from all over the country.  The Champions Elite Fall Showcase has been voted one of the TOP 5 FALL SHOWCASES in the country. This event has grown over the past ten years and we are excited again to be partnering with USA Elite Select in order to provide one of the Nations top Fast Pitch College Showcases.
The 2018 Champions Elite Fall Showcase is proud to be a National Qualifier for the 2019 USA Elite Select World Championships in Kansas City. The winner of each Elite Bracket (14U, 16U, and 18G) will receive an automatic bid to the event!
For more information, please contact Champions at 770-792-1091 or check out the Elite Select Website!
As in years past, the Champions Elite Fall Showcase provides/(has provided) opportunities and funding for Tomorrow's Champions. Founded in the Fall of 2004, Tomorrow's Champions brings together the vision of Champions Fast Pitch Academy with inner city athletes and teams who desire to take their game to the next level but are bound by financial constraints. We firmly believe that every athlete should have the opportunity to see their dreams fulfilled on and off the field
We highly recommend sending a team resume from 2017/2018 seasons. This helps us evaluate level of talent for acceptance as well as scheduling.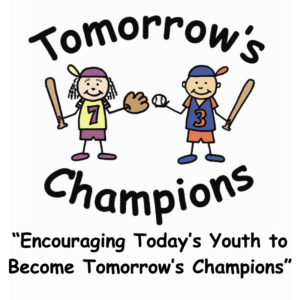 All proceeds benefit Tomorrow's Champions
Hotels
All teams must book their hotel through GroupHousing to be accepted into the tournament. This is a requirement of the tournament. Hotel reservations are quick and easy with GroupHousing. You will find their website very informative as well as a nice range of accommodations to choose from. They have the lowest group rate but hotels go fast so do it now. All rates are guaranteed to be the lowest rate. If you need assistance, please call them at (888) 290-3210, option.